Prince X 100
TWIST POWER TECHNOLOGY and the face of the 24.5mm box frame create a feeling of hold.
Product Details
Item Number : 7TJ079
Product name (model name) : X 100
Series name : Prince X Series
Color : Black
Material : High elasticity carbon
Head size : 100inch 2
Average weight : 290g
Balance point (frame) : 325 mm
Full length : 27inch
Swing weight : 282
Frame thickness : 24.5-24.5-20mm
Grip : Cash Register Pro (Black)
Deployment grip size : 1, 2, 3
Power level : 880
String pattern : 16 x 18
Recommended tension : 45-50-55lbs
Best match strings : HARRIER POWER
Cover : Exclusive full case (black)
Country of origin : MADE IN CHINA
Other : Smart tennis sensor compatible model
TECHNOLOGY
Parallel Hole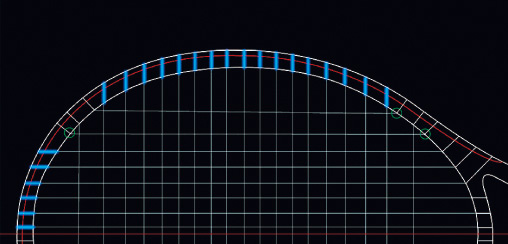 Grommet holes are set so that 86% of the strings are straight to the outside of the frame. Expansion of the sweet area (especially toward the top). The sweet area and hitting points are linked to improve power and spin performance.
The parallel hole design requires a separate structure of bumpers and grommets.
When you hit the upper part of the frame or the string surface with your hand, in some rare cases a resonance sound may be heard between the bumper and the grommet's separate part depending on the type of string and the situation where the string is stretched. It doesn't affect the ball hitting and its result, feel the benefits of parallel hole technology.
2 Piece Throat
Adopted a two-piece throat that reduces shock at impact and suppresses string vibration.
Twist Power Technology
A structure in which the throat has a twist and the fore and back show different performance.
A special twisted shape creates a difference of up to 11% in bending between the fore and back surfaces, striking strongly on the fore surface and hitting a ball with stretch on the back surface.